As seen in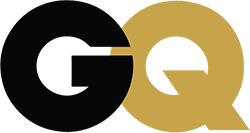 Natural solutions,
proven results.
• Anti-Aging: 97.4% of participants saw noticeable reduction in wrinkles.
• Acne: 100% of subjects reported good, above average, or significant improvements in acne.
• Pain Relief: Participants reported a significant reduction in chronic low back pain.
The Science Behind It
reVive Light Therapy® Skincare
Scientifically proven, innovative skincare products that fit into your routine.
Shop Skincare
dpl® Pain Relief & Recovery
Effective, natural pain relief that promotes healing, mobility and wellness.
Shop Pain Relief
Vio® UV Sanitation
Worry-free UVC light sanitation that keeps your devices and home free from harmful germs.
Shop Sanitation
"I was a skeptic about this system, but as a scientist, I do trust the FDA. I have used my anti-aging light for about 15 times over 7 days and...I can feel tightness in my face that I haven't had for a while."
Mary
"My teen son has a rough time with acne...even with prescription strength topical meds... I decided to try this. It is healing and clearing up significantly...we're all blown away by the improvement. I am so thankful we gave this a try."
Kathleen
"I also have an LED light. It's very portable. It's almost like a book and you open it in front of your face. It's called Dpl II."
Alicia Keys, New York Times: Alicia Keys Figures Out Her Skin
"I was scheduled for rotator cuff surgery and have been able to cancel surgery because my pain has gone away."
Denise
"I am currently dealing with a lateral tear in my knee...and now I can walk almost normally. Very very pleased with this purchase!"
Anastasia
"I have been using this only a couple of weeks and already my skin looks better...Perfect for adult acne. It's also supposed to help with fine lines and wrinkles. That's an added bonus!"
Misty