Shop Bestsellers
We produce medical-grade dpl® Light Therapy devices that are shown to relax muscles, repair tissues, relieve stiffness, and accelerate healing. Browse our devices to discover new ways to ease pain from arthritis, joint injury, tendinitis, muscle pain, bursitis, aches and strains, sprains, and more.
"I have had lower back pain for 4 or more years and acute shoulder pain for over a year. This is the only option for temporary chronic pain relief that actually works."
William, Flex Pad
The benefits of LED light therapy pain relief
LED light therapy is an effective way to relieve pain, and dpl® products put this remedy in your hands at home. Infrared light reaches deep into tissues while red light operates closer to the surface for a safe, natural solution to pain. Our LED pads, wraps, handheld devices, and other products will:

Reduce pain & inflammation
Stimulate blood circulation to promote healing

Relax muscles

Accelerate recovery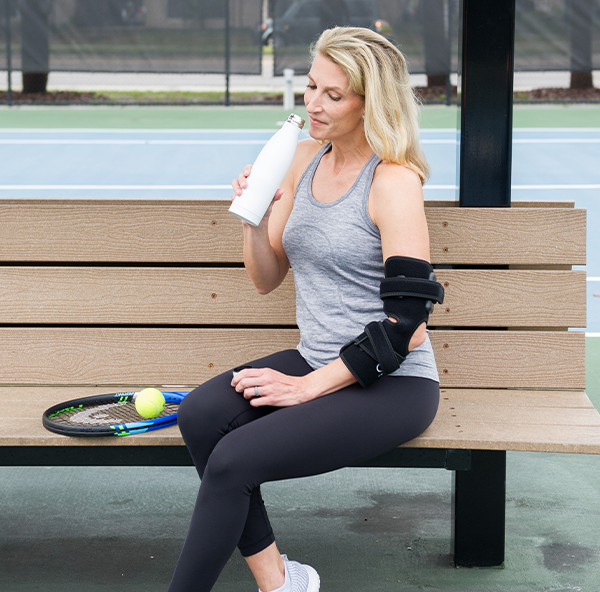 Explore dpl® Light Therapy Applications
Products from our dpl® Light Therapy collections target specific parts of the body with a combination of light-emitting diodes (LEDs) at different wavelengths. Browse our solutions to experience the benefits of LED light therapy for pain relief.
Back: Reduce soreness with infrared lights that go beneath the surface
Joint: Improve joint flexibility and reduce pain with LED joint pads and wraps
Head and neck: Enjoy fast-acting relief for tension headaches, neck stiffness, and more
Hand and wrist: Experience pain relief for carpal tunnel syndrome, arthritis, sprains, and other forms of pain
Foot: Wear LED pads and slippers that address foot pain at the source
Oral care: Improve gum health and reduce oral pain with LED therapy
Will Light Therapy Work for Me?
If you're experiencing joint or muscle pain, it's likely that LED light therapy can be a viable solution. Products from the dpl® collection ease pain from numerous sources while also expediting the road to recovery. Consider LED light therapy for:
Chronic pain: Red and infrared LED lights relax muscles, increase circulation and reduce inflammation to treat chronic pain from conditions like arthritis, neuropathy, tendinitis, and more
Acute pain: LED therapy may provide rapid relief for acute pain and help keep it from returning
Muscle recovery: Athletes and patients recovering from injuries can implement LED therapy to expedite tissue repair by increasing blood flow and stimulating cellular function
Why Choose LED Technologies?
LED devices like those in the dpl® Light Therapy collection produce results fast. Over half a million customers have purchased pain solutions from LED Technologies to benefit from:
FDA-cleared devices for LED therapy
Clinically proven results
Free shipping on orders over $75 within the contiguous U.S.
Special discounts
Learn More About dpl® Light Therapy Devices for Pain Relief
Freedom from pain is the freedom to live life on your terms. LED Technologies empowers people with clinically backed devices that relieve pain and enhance recovery. We encourage you to browse our blog for various articles that can help you understand how LED therapy works and how it can make a difference in your life.
Explainer: What's the Science Behind How Light Rejuvenates and Heals Skin?  Is it irony or… Keep Reading
How Red Light Therapy Can Help You Optimize Your Workout Many people believe that red… Keep Reading
Time to level up your skincare game and unveil that radiant, healthy glow you've been… Keep Reading