Winner of the 2022 New You Beauty Awards: Greatest Gadget...
$

399
It's not magic — it's science
So many sources claim to have a cure for chronic pain or skin issues, but where can you find true relief? We back our products with scientific research into safe, natural solutions that you can use every day.
reVive Light Therapy® Skincare
Scientifically proven, innovative skincare products that fit into your routine.
Shop Skincare
dpl® Pain Relief & Recovery
Effective, natural pain relief that promotes healing, mobility and wellness.
Shop Pain Relief
Vio® UV Sanitation
Worry-free UVC light sanitation that keeps your devices and home free from harmful germs.
Shop Sanitation
As Seen In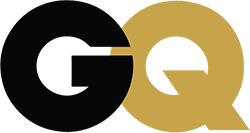 Effective Light Therapy at Home
You can use reVive Light Therapy® and dpl® at home to benefit from the latest research into light therapy and its applications. Whether you're looking to relieve chronic pain, recover fast after a workout, or enhance your complexion, there is an LED Technologies device for you.
See How It Works
"I was a skeptic about this system, but as a scientist, I do trust the FDA. I have used my anti-aging light for about 15 times over 7 days and there is a notable improvement! I can feel tightness in my face that I havent had for a while."
Mary P, Senior Biologics Discovery Research Scientist
"I also have an LED light. It's very portable. It's almost like a book and you open it in front of your face. It's called Dpl II."
Alicia Keys, New York Times: Alicia Keys Figures Out Her Skin
"Thank you for the quick response!!! I just love your products AND the customer care you provide!!! I tell everyone that will listen to buy your products because they are truly lifesavers."
Sheryl
"I have been using this only a couple of weeks and already my skin looks better. I had a couple surface breakouts the first few days; however, they cleared up super fast and now everything thing is clear. Perfect for adult acne. It's also supposed to help with fine lines and wrinkles. That's an added bonus!"
Misty, reVive Light Therapy® dpl® IIa
"I'm a 44 year old woman that suffers with hormonal acne on my chin and jawline. I've been using this device once a day, every day for a few weeks and I'm happy to report no new pimples have surfaced. It's easy to use, but it's a matter of making it a part of your routine. Consistency is key."
Jennifer, reVive Light Therapy® Glo Acne
"Helps with arthritis pain! I bought this for husband as he has arthritis in hands and wrists. The first time he used it he said it helped. He now uses this regularly as part of his regimen for his pain. It is rechargeable and allows you to use it without being tethered to a plug. Highly recommend it. "
Nana, dpl® Wrist Wrap
"I regret not taking before and after pictures...someone just asked if I'd [had work done] because I have no eye wrinkles any more. I use it for 10 minutes every day and after about 21 days started seeing the difference. Rosacea sufferers: I highly recommend!! It's changed my face and my life!!!"
VSGMB, reVive Light Therapy® dpl® IIa
Improve Your Daily Life with LED Technologies
Customers across the nation are experiencing the benefits that light therapy can provide thanks to LED Technologies. Here's how we set ourselves above the rest:
FDA-Cleared Products
Our products achieve results similar to the products doctors use at the office. The difference is that our collections are available to use from the comfort of your home. We implement extensive research and testing procedures to ensure our products are safe and effective for home use.
Proven Results
Patients have put our products to the test, and the results are in. The collections of reVive Light Therapy® and dpl® products help patients reduce chronic and acute pain, relax muscles, destroy acne-causing bacteria, minimize the effects of sun damage, and much more.
Free Shipping Over $75
You can order our products online for free shipping right to your door. Our free standard shipping allows customers in the contiguous United States to receive their orders in 3 to 5 days. We also offer faster shipping options when you order through the customer service line by calling 1 (800) 337-9565. You can learn more about our shipping policy online.
FSA/HSA Accepted Here
We have partnered with Binkey to give you the ability to pay with your FSA/HSA card at checkout and save an additional 30%. Just select Pay with FSA/HSA at checkout to use your FSA/HSA dollars. Learn more.
Special Discounts
We offer various discounts and sales throughout the year — subscribe to our email list for 10% off of your first order, plus continual updates on special deals and new products.